News, current affairs
This year, we are waiting for our dear guests until November 12.
–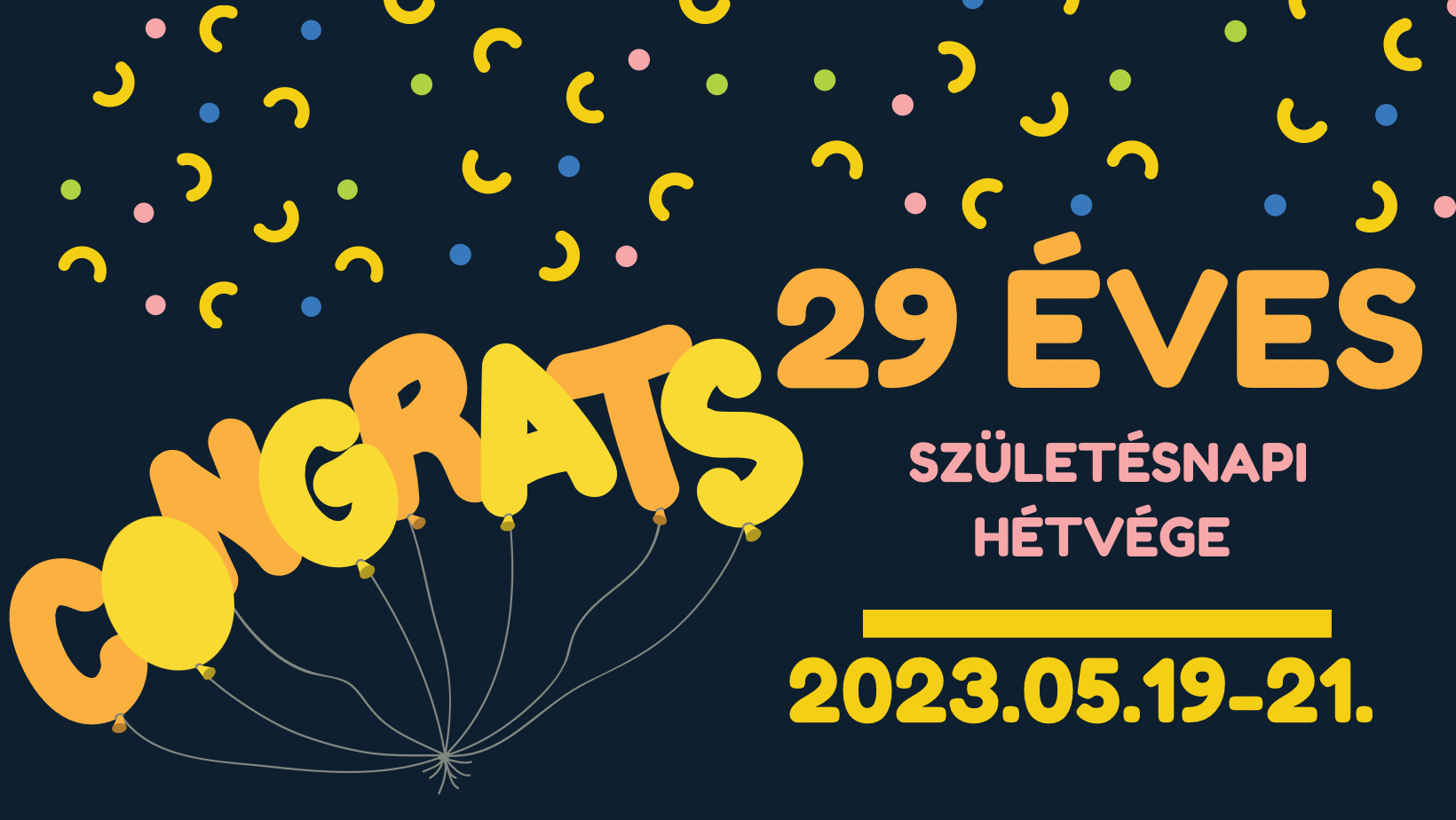 1994. We opened for the first time on May 19!
We are in this year 29 years old!
Zsolt Szalay plays the piano for us on Friday evening!
We toast with sparkling rosé wine made from our winery's Kékfranken grapes, made by winemaker András Varga at Lídia Borház
(A birthday cannot pass without a cake..)
During the weekend, we will take out the old recipes and travel back in time, we are preparing food recommendations from the chef!
-Asparagus cream soup retro (with toasted bread cubes)
-A whirlwind mixed flavor from the cellar (in cold foie gras fat, homemade ham and sausage)
-Tócsi with cheese and sour cream
-The boss lady's favorite (puddle with ham, with mushrooms, with cheese, with sour cream)
-Vincellér béles (puddle with foie gras, with cheese, with sour cream)
-Badger chicken breast with rice-bizi
-Tenderloin "Molnárné" style
-Dubarry-style veal cutlet
-Rice puffs with strawberry ragout
We welcome all interested parties!
Two more available rooms can be booked in our Tulipán guest house for Saturday evening!
Our passenger transport partner: Joci Bus Balatonfüred +36705579770
Reservation: +3687449072
My friend's burger again. Vorvénysen, in the Huszár restaurant!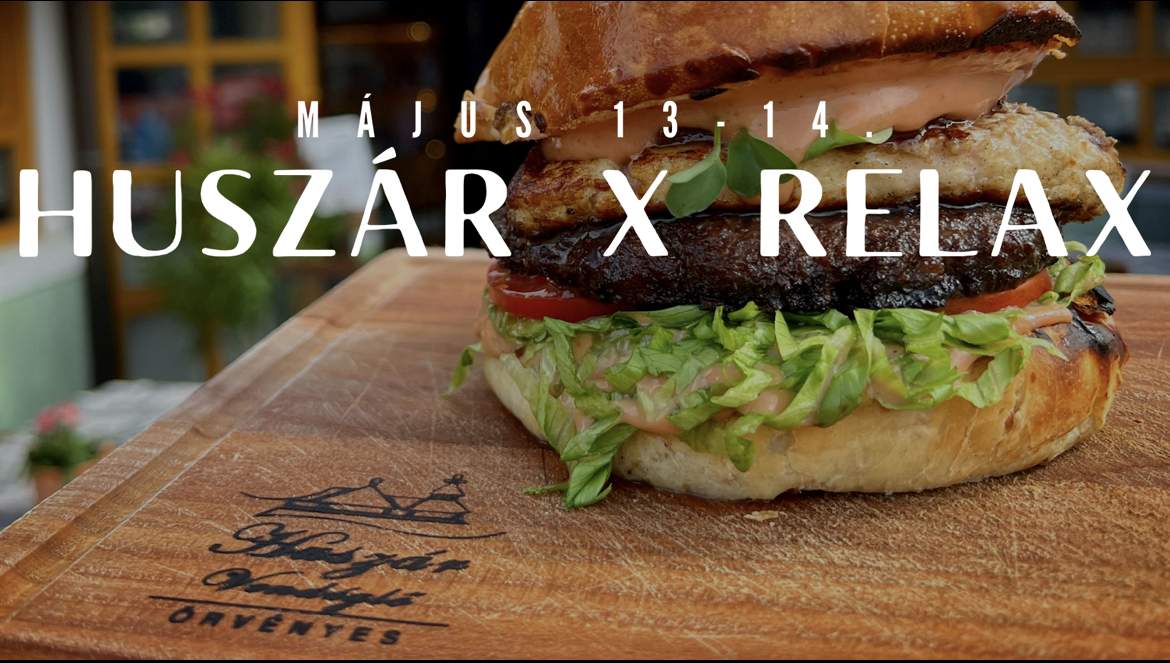 Tamás Pálfi the owner of the Relax Burger Bar in Szigetszentmiklós and Érdliget brings to Balaton the 100% beef patties and delicious buns, that (TIME CHANGE!)can be chosen from our menu on May 27-28!
We look forward to seeing you!❤️
2023-as opening date: March 31. Friday!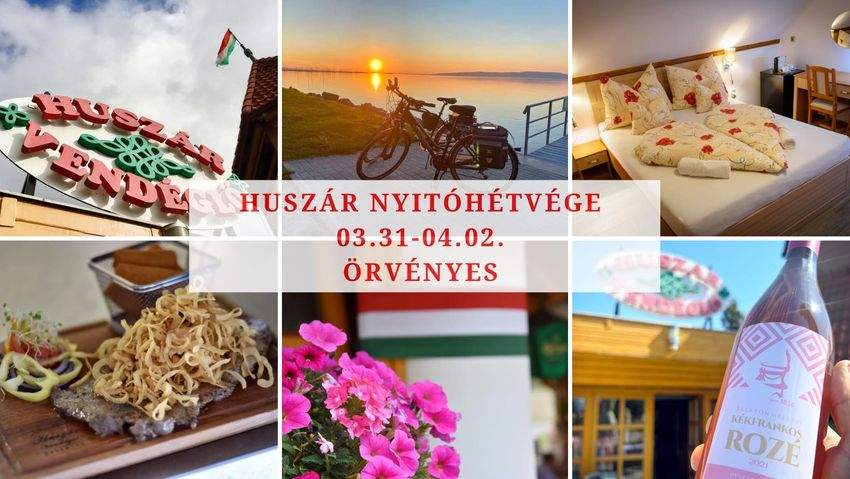 2022-es Huszár wines make their debut this weekend
– Italian Riesling
– Rieslingsylvania
– chardonnay
– blue frank rosé

We think about the drivers, for children and those who would not consume alcohol:
– Huszár homemade grape juice 0% alcohol, 100% grape juice

In good weather, we recommend the restaurant's playground for children, but we are preparing for the smaller ones with a coloring book.

Our bicycle rental in Orvényes also opens its doors with bicycles that have been serviced for the winter!
Our passenger transport partner: Joci bus Balatonfüred.
Your phone number: +36 70 557 97 70

We draw your attention,
that we can only accept table reservations by email 2023. until March 27
huszar@huszar.info

2023. March 27. we are waiting for reservations by phone +36 87 449 072
Everybody is welcome!